The first teaching journey, November 2012 ….with a taste for more!
It is quite a challenge, to say the least, to start up a project that will go on for 3 years.
So it was with some agony that the team set off but most of the things of course went very well. God is good.
Here are some pictures with comments.
Photography and text: Leif Holm
Ashok and others, one of many who has left Hinduism for the salvation through Jesus.
Most of the pastors have found faith because the witch doctors/shamans are UNABLE to heal the sick. Then you resort to the church, since there they have the power and the "medicine" in the name of Jesus! So either they themselves have been healed or some relative of theirs and this has made them accept Jesus.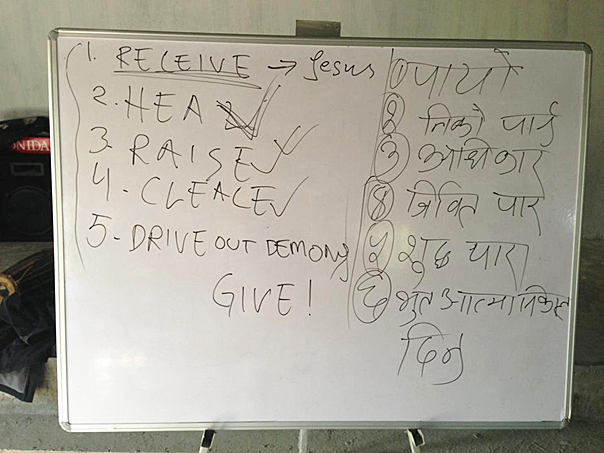 Part of today´s teaching is from Matthew 10. Priciples for evangelization:
Receive authority from Jesus
Heal the sick
Raise the dead
Cleanse the unclean
Cast out demons
Pass on what you have received from God
I know that the pastors will really do this when they come home! DO THE WORD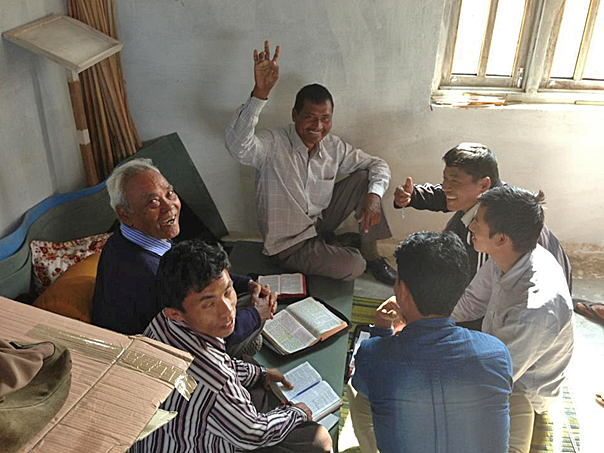 Lunch break. The perfect opportunity to discuss Bible passages! And PRAY.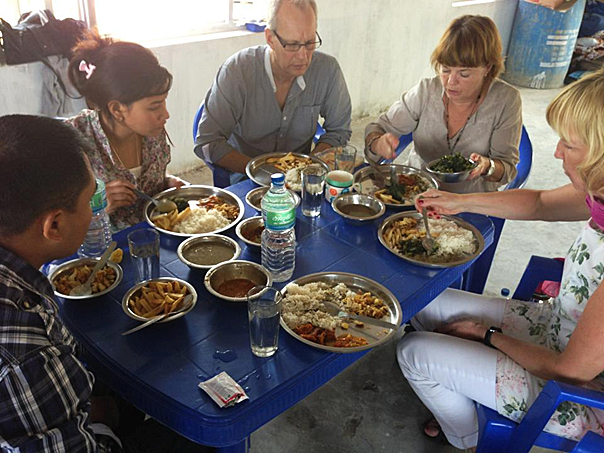 Everything you eat in Nepal tastes so good. Rice, curries, chicken and other spicy, hot dishes.
After finished meal, some pastors "hang" at the front of the "prayer house", play Nepalese traditional music – praise songs while others play the madel ( a drum with double skin), the guitar and the flute and some of them sing. LIKE that!!
In another corner they have animated bible discussions. Soon a Hindu man arrives asking for prayer in his house. Some pastors went there. Then when the lesson started we heard three revolutionary testimonies. Then intercession followed before the teaching from Matthew chapter 9. "Kingdom authority". The power of the Word of God to healing and salvation. THIS IS REVIVAL!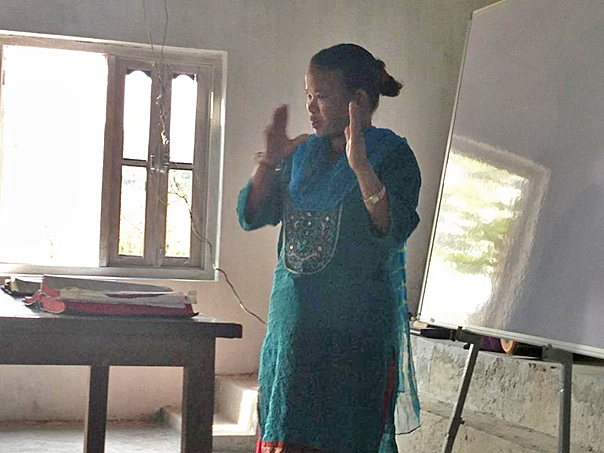 Every day three pastors share their testimonies, their Jesus story, share about their family, how their ministry is going and what vision drives them. It strikes me that all Christians here pray often and a lot, God answers their prayers all the time!
When the woman in the picture first testified of her salvation, 200 people were saved, the church went from 50 to 250 members!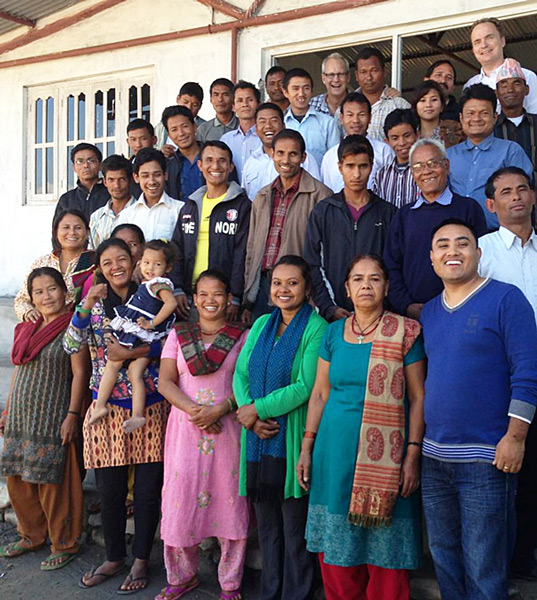 And so the first session in the pastoral project is concluded. Fantastic weeks with clolourful people of God!
GLORY TO GOD ALONE!
Seime si!!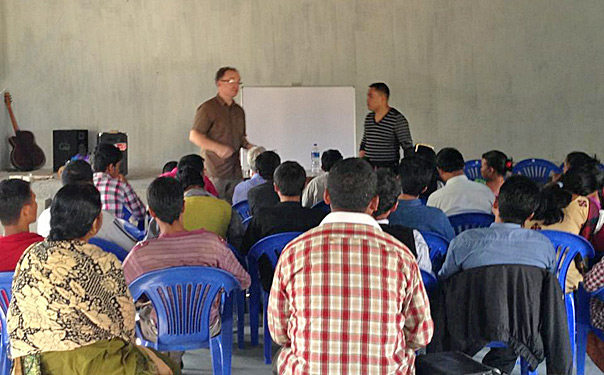 Jesus is really amazing! He has changed the life of 1000.000 Nepalese people the last 10 years. From bondage in in dreadful caste systems to a life in freedom and equality. Come Holy Spirit, Jesus ley your Kingdom come! Training pastors in Hetauda, in south West Nepal.